National cervical screening program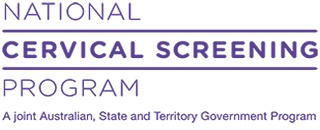 Australia has one of the lowest rates of cervical cancer in the world, largely as a result of the success of the National Cervical Screening Program over the last 25 years.
The program is changing based on the latest available evidence on the development and prevention of cervical cancer.
A new cervical screening pathway will be introduced when the renewal is implemented. At this time:
A Cervical Screening Test will replace the Pap Test.
The screening age will change to 25-74 and the interval between routine tests to 5 years.
Women will be reminded to have their first Cervical Screening Test two years from their last Pap Test.
The test looks for the presence of HPV and, if found, a reflex liquid based cytology (LBC) test is performed on the same sample to check for abnormal cervical cells.
Introduction of self-collected option for eligible women aged 30 years and over.
The objectives of the modules are to provide online training for healthcare providers who conduct cervical screening tests and follow-up management for women, in accordance with the recommended changes to practice and the clinical pathway.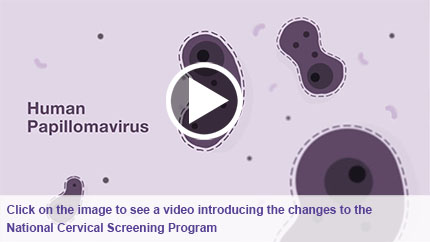 RADAR article - Requesting the new Cervical Screening Test: what providers need to know
Continuing Professional Development
Each of the National Cervical Screening Program online learning modules have been accredited for CPD.
View this page for specific CPD details relevant to your profession.

This program was funded by the Department of Health.
Last modified: Wednesday, 7 March 2018, 8:26 AM