Healthcare professionals in Australia are highly trained, dedicated and caring. The thought of making an error to most is devastating, but unfortunately the majority of us will be involved in an error at some point during our careers.
This course is designed to explore the various causes of medication errors and equip you with the knowledge and skills to help prevent errors from occurring in your workplace. It focuses on the things we can do as individuals to increase safety for our patients.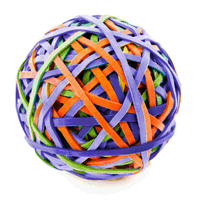 View the learning outcomes.
Target audience: Medical, nursing and pharmacy staff working in a hospital setting. Medical, nursing and pharmacy students looking towards hospital practice
Open to: All health professionals and students
Cost: Free
CPD points: Self-directed CPD - view details
New Release


Medication safety 2020 – version 3

Released 9 June 2020. Enrolments open.

What's new?
Medication safety issues in electronic medication management.
End-of-module quizzes to reinforce learning.
Updated statistics and references.
Medication safety 2020 – version 2
Released Feb 2019. Enrolments closed 10 June 2020.
If you have already started Medication safety 2020 – version 2, you may access and complete it using the link below.
CPD points
Continuing professional development
It is recommended that 4.5 CPD hours (30 mins per module) be recorded for the purposes of self-directed CPD