NPS MedicineWise Learning
National cervical screening program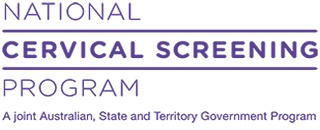 Australia has one of the lowest rates of cervical cancer in the world, largely as a result of the success of the National Cervical Screening Program (NCSP) over the last 25 years.
Changes to the program since 2017, including the move from Pap Tests to HPV testing and the availability of self-collection as a screening option for all eligible participants, are based on the latest available evidence on the development and prevention of cervical cancer.
The NCSP focuses on HPV testing as it better identifies women at risk of pre-cancerous changes and cervical cancer.

The new cervical screening pathway involves:
A Cervical Screening Test (instead of a Pap Test).
A screening age between 25-74.

An interval between routine tests of 5 years.
The choice for all eligible patients of either self-collecting a vaginal sample or having a clinician-collect a cervical sample.
Screening for the presence of HPV - if found on a clinician-collected sample, performing a reflex liquid based cytology (LBC) test on the same sample to check for abnormal cervical cells. If HPV is found on a self-collected sample, the patient should return for a clinician-collected sample for LBC testing.
The objectives of the modules are to provide online training for healthcare providers who conduct cervical screening tests and follow-up management for women in accordance with the clinical pathway.
RADAR article - Requesting the new Cervical Screening Test: what providers need to know
Continuing Professional Development
It is recommended that 1 CPD hour be recorded for the purposes of self-directed CPD for each National Cervical Screening Program online learning module.
This program was funded by the Department of Health and Aged Care.
Last modified: Thursday, 27 July 2023, 3:56 PM