Managing hepatitis C in primary care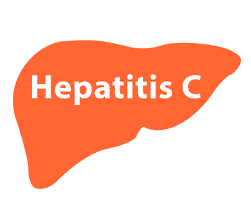 This module will provide you with training in the diagnosis, treatment and ongoing management of people with chronic hepatitis C infection. Hepatitis C (HCV) remains a significant public health issue in Australia and GPs are an essential part of the management team, from identifying people who may be at risk of infection to diagnosis and monitoring of liver disease. In addition, with the new direct-acting antiviral (DAA) agents now available on the PBS general schedule it is even more vital that GPs are aware of HCV treatment strategies.
View the learning outcomes.
Target audience: GPs and GP registrars
Open to: GPs, Pharmacists, Nurses, Students
Cost: Free
CPD points: GPs - view details
Closing date: 31 Dec 2019

This activity was instigated by the Gastroenterological Society of Australia - Australian Liver Association (GESA ALA), with an educational grant from the International Coalition of Hepatology Education Providers (IC-HEP) and developed by NPS MedicineWise in collaboration with GESA.
Getting started
Use this simple system test to check if your computer is ready to run this course.
CPD points and practice incentives
Continuing professional development
This activity has been accredited for 2 (Category 2) points in the RACGP QI & CPD Program for the 2017 - 2019 triennium (activity number 91676).
This activity has been approved for 1 Core point in the ACRRM PD Program for the 2017 - 2019 triennium (activity code 7261).
It is recommended that 1 CPD hour be recorded for the purposes of self-directed CPD.
Last modified: Thursday, 17 October 2019, 1:35 PM