This module is part of the implementation of the National Pharmaceutical Drug Misuse Framework for Action. It provides an opportunity to reinforce your knowledge of the vital role pharmacists play in ensuring quality use of medicines in Australia and preventing potentially harmful medicines use.
The content focuses on preventing harmful use of pharmaceutical opioids, including over-the-counter codeine-containing preparations and benzodiazepines, as these classes are associated with the greatest harm in Australia..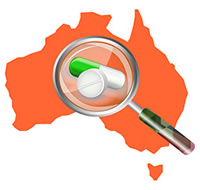 View the learning outcomes.
Target audience: Pharmacists
Open to: GPs, Pharmacists, Nurses, Students
Cost: Free
CPD points: Pharmacists - view details
Getting started
Use this simple system test to check if your computer is ready to run this course.
CPD points and practice incentives
Continuing professional development

Accreditation number: CX150032. This activity has been accredited for 1 hour of Group 2 CPD (or 2 CPD credits) suitable for inclusion in an individual pharmacist's CPD plan.
---