Fatigue is a common reason for presentation in general practice. GPs report managing people presenting with fatigue is challenging and in a survey of GP registrars, fatigue was the symptom most commonly associated with difficulties in ordering and interpreting tests. This interactive module explores the diagnostic approach to fatigue in young to middle-aged adults, as outlined in the Therapeutic Guidelines: Diagnostic Approach to Fatigue in Primary Care, 2011.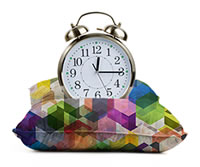 View the learning outcomes.
Target audience: GPs, Pharmacists, Nurses
Open to: GPs, Pharmacists, Nurses, Students
Cost: Free
CPD points: GPs - view details
Getting started
Use this simple system test to check if your computer is ready to run this course.
CPD points and practice incentives
Continuing professional development

This activity has been accredited for 2 (Category 2) points in the RACGP QI & CPD Program for the 2017 - 2019 triennium (activity number 91804).
---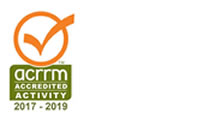 This activity has been approved for 1 Core point in the ACRRM PD Program for the 2017 - 2019 triennium (activity code 9030).
---
Self-directed CPD
It is recommended that 1 CPD hour be recorded for the purposes of self-directed pharmacists CPD.
---
Practice incentives for general practice
This activity is recognised for the Quality Prescribing Incentive of the Practice Incentives Program (QPI PIP). The QPI PIP year in which the activity is recognised will be determined by the date of completion.