NPS MedicineWise in partnership with Asthma Australia have developed an interactive online learning module for health professionals designed to emphasise the importance of checking patients' asthma inhaler technique to ensure correct usage. Unique features of this online learning module include communication skills required to start the conversation with patients as well as the methodology to demonstrate correct technique.
View the
learning outcomes
.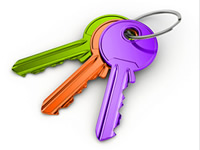 Target audience: Pharmacists, Practice nurses
Open to: GPs, Pharmacists, Nurses, Students
Cost: Free
CPD points: Pharmacists, Nurses - view details
Getting started
Use this simple system test to check if your computer is ready to run this course.
CPD points and practice incentives
Accreditation number: CX17081. This activity has been accredited for 1 hour of Group 1 CPD (or 1 CPD credit) suitable for inclusion in an individual pharmacist'''s CPD plan which can be converted to 1 hour of Group 2 CPD (or 2 CPD credits) upon successful completion of relevant assessment activities.
This activity is endorsed by ACN according to our Continuing Professional Development (CPD) Endorsed Course Standards. It has been allocated 1 CPD hour(s) according to the Nursing and Midwifery Board of Australia - Continuing Professional Development Standard.
It is recommended that 1 CPD hour be recorded for the purposes of self-directed CPD.