NPS MedicineWise Learning
Demystifying bioequivalence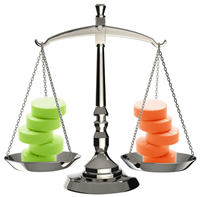 Are all brands of a medicine really of equal quality and what is bioequivelance?
Professor Andrew McLachlan provides clarity around this often misunderstood area and answers the questions you've always wanted to ask.
Overview: In Australia, generic products must be bioequivalent to the innovator brand name product, or the market leader, before they are approved. Health professionals have a key role in helping patients understand any real or perceived differences between different brands of medicines. NPS MedicineWise has developed an online learning module designed to explain the role of bioequivalence in generic medicines development and to assist health professional to feel confident explaining these principles to patients.
View the learning outcomes.
Target group: Health professionals
CPD: It is recommended that 45 CPD minutes be recorded for the purposes of self-directed CPD.
The 2023 enrolment version will be available from 1 January 2023.
Last modified: Thursday, 9 March 2023, 2:00 PM