NPS MedicineWise Learning
National standard medication charts course
This training course will guide you through the principles of safe prescribing and demonstrate how to complete the National Standard Medication Charts correctly.
This new course includes use of both the National Inpatient Medication Charts (NIMC) and PBS Hospital Medication Charts (PBS HMC), and is compatible for use on tablet devices.
View the learning outcomes.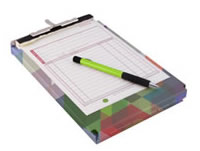 Target audience: Medical, nursing and pharmacy staff working in a hospital setting. Medical, nursing and pharmacy students looking towards hospital practice.
Open to: All health professionals and students
Cost: Free
CPD: It is recommended that 3 CPD hours be recorded for the purposes of self-directed CPD.
The 2023 enrolment version will be available from 1 January 2023.
Previous enrolments
Go to your Dashboard to access previous copies of this course if:
you partially completed the course and wish to finish it without starting from scratch.
you completed the course previously and need to reprint your Certificate of Completion.
Last modified: Monday, 13 February 2023, 4:45 PM