Australian Prescriber - CPD for pharmacists - closed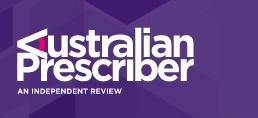 CPD for Pharmacists
Australian Prescriber activities have moved. You will continue to have access to your certificate of completion.
Therapeutic Guidelines Limited was recently selected by the Department of Health and Aged Care as the new publisher of Australian Prescriber. All volumes of the journal including new issues can be accessed in the website australianprescriber.tg.org.au.
Australian Prescriber provides Continuing Professional Development (CPD) activities for pharmacists. This means that pharmacists can claim CPD points by testing what they learn from articles published in Australian Prescriber.
All Australian Prescriber CPD activities can be included in a pharmacist's CPD plan for either one Group 1 credit or, on successful completion of the assessment activity, two Group 2 credits.
Each activity has been designed to take around 1 hour to complete - this is based on reading an article from an issue of the journal and completing a quiz. After completing the quiz, you will be provided with immediate feedback on your answers and a certificate of completion will be available for you to download for self-reporting purposes.