This training course will guide you through the principles of safe prescribing and demonstrate how to complete the National Inpatient Medication Chart (NIMC) correctly.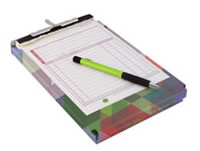 View the learning outcomes.
Target audience: Medical, nursing and pharmacy staff working in a hospital setting. Medical, nursing and pharmacy students looking towards hospital practice
Open to: All health professionals and students
Cost: Free
CPD points: Nurses - view details
Getting started
Use this simple system test to check if your computer is ready to run this course.
2016 enrolments - click start now. Previous enrolments see below.
Previous enrolments
Use the links below to access one of the previous enrolment years if:
you partially completed the course in a previous year and wish to finish it without starting from scratch.
you completed the course in a previous year and need to reprint your Certificate of Completion.
Course links
All versions of the course have the same content. The yearly versions are provided simply to facilitate annual completion of the course if required.
CPD points and practice incentives
Continuing professional development
It is recommended that 2 CPD hours be recorded for the purposes of self-directed CPD.
---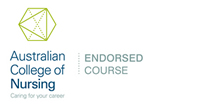 This activity is endorsed by ACN according to our Continuing Professional Development (CPD) Endorsed Course Standards. It has been allocated 2 CPD hours per module/case study completed according to the Nursing and Midwifery Board of Australia - Continuing Professional Development Standard.
---